by Tom Ewer in Tips & Tricks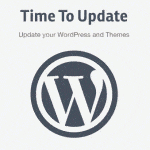 Updating WordPress is essential to keeping your site functional and secure, but updates can interfere with customizations or even break your site.
That's why, in this post, we cover the five considerations you should bear in mind when it comes to installing WordPress updates. Follow these and you'll be able to update every time without harming your site's functionality!
1. Back Up Your Site Regularly (and Before Updating Anything)
To avoid any worry of an update harming your site, make sure to back up your site before you install any updates. You're spoilt for choice with options on this front.
If you're looking for perhaps the quickest and easiest solution, our first recommendation would