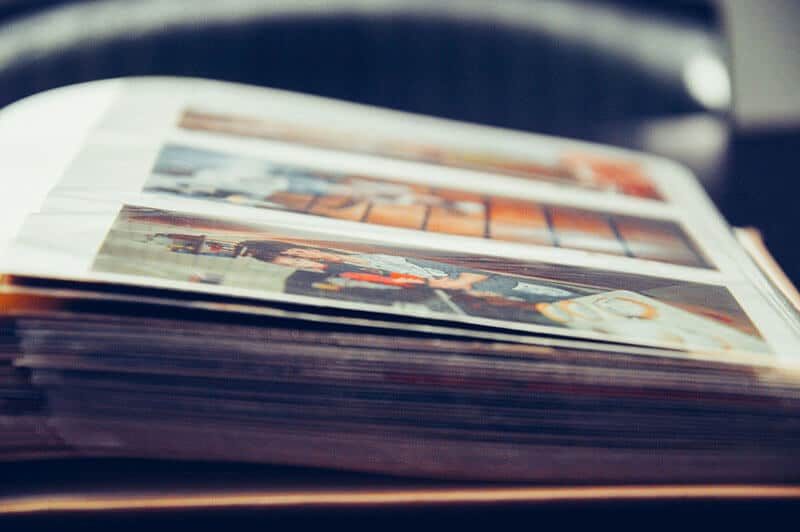 Finda Photo – Image Resources
The links listed below feature a variety of sites that offer photos and images. Some are free to use, some require membership, while others may have costs involved. Be sure to read license requirements on sites you download images, and always keep a copy of any permission licenses available from the sites you use. Click here to view our disclaimer. Please Note: Adult image content may not be filtered on these sites.

This site is a huge time saver. Basically this site has taken and aggregated a lot of the sites I list below and pulled in their images so that you can sort through them all in one place. It's easy to search, updates with new photos daily and has a very large library currently.  Image restrictions: CC0

Picjumbo — A project of Viktor Hanacek, designer, who understands the importance of high quality images in a designer's life. New photos are uploaded daily. Fantastic work, and completely free. There is a paid membership for $6/month if you want even more from Viktor.  Image restrictions: CC0

 Pixaba — To the extent possible under law, uploaders of Pixabay have waived their copyright and related or neighboring rights to these Images and Videos. You are free to adapt and use them for commercial purposes without attributing the original author or source. Although not required, a link back to Pixabay is appreciated.  Image restrictions: CC0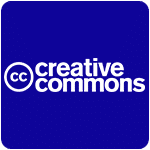 Explore these featured Creative Commons Licensed resources below — from literary works to videos, photos, audio, open education, scientific research and more. Search for free content in the public domain and under Creative Commons licenses. Learn more about CC licenses here.

Unsplash was created by Crew, which is a matchmaking website for web developers. They post 10 new photos every 10 days, there are no restrictions so you can use them however you want, and they are free of copyright. And if you're a photographer, you can submit your own work to be featured as well. Image restrictions: CC0

Stock Free Images is the largest web collection of FREE images, with 1,558,214 images, royalty-free stock photos and illustrations. If you're a designer, advertiser, webmaster or blogger, check us out! You can license our images free of charge or use our premium plans for enhanced access.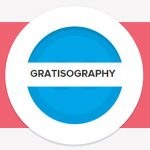 Gratisography – This site is best for people with a sense of humor. Essentially a self-aware stock image site for quirky, photographer Ryan McGuire's collection is tongue-in-cheek.  Image restrictions: CC0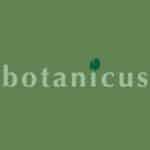 Botanicus.org – Botanicus has tons of options, whether fully framed, or displayed in a wooden half-frame, there's something so charming and nostalgic about an illustrated botanical print.


Smithsonian Open Access, where you can download, share, and reuse millions of the Smithsonian's images—right now, without asking. With new platforms and tools, you have easier access to nearly 3 million 2D and 3D digital items from our collections. Image restrictions: CC0

StockUnlimited is a subscription-based website that provides subscribers with unlimited downloads of stock graphics, stock images, icons, buttons, backgrounds, textures and much more. We add thousands of new and fresh files every week to ensure we always meet your needs for the most up-to-date content.

You may have heard about the Stock Photo Secrets Shop's 99club membership already. I created the 99club  in order to give small- to medium-sized businesses an affordable image subscription with lots of value for my customers. The 99club gives you 200 XXL high-quality royalty free stock photos, vectors, and fonts for just $99!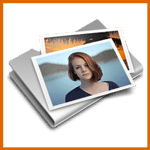 FREE STOCK PHOTOS Search through thousands of free (CC0 licensed) stock photos Browse by color, collection or source. 10000 completely free stock photos from Unsplash, Jay Mantri, and many more, to use for any purpose. Search and browse by keyword and color.

This website contains an impressive collection of stock photos. However, the signing up process is tough. Unfortunately, you have to sign up before you can start downloading the images.

Royalty free images – FREE WITH ATTRIBUTION
Dreamstime contains a massive collection of stock photos free from royalty, but they need to be attributed. In order to download photos, users must become members of the site and complete captcha verification. Members get access to some fantastic photographs. However, users must conduct a fair bit of searching in order to get the best.

Joshua John, web developer, designer and photographer, is the man behind the photos available on DesignersPics. Photos are copyright free, and they can be downloaded for use. While attribution is not required, it is requested.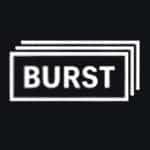 BURST – Download free photos to fuel your next project. Burst is a free stock photo site that is powered by Shopify. We have 1000's of high quality and royalty-free images available and free to download. Under our licenses, you aren't required to credit the photographer or Burst. Image restrictions: CC0

New Old Stock — Another Tumblr powered site, New Old Stock features "vintage photos from public archives". A great place to find authentically vintage looking imagery. Image restrictions: Public Domain

The site itself is very minimal with a single column that delivers beautiful free images just like Unsplash. It also features an email subscription which will deliver 7 new images (as opposed to Unsplash's 10) every seven days. So they're basically doing the same exact thing as Unsplash, just more frequently. There are also no restrictions on the photography so you can use it however you want without copyright.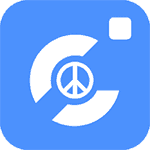 LibreStock – search the best 47 free stock photo websites in one place. 65,084 high quality do-what-ever-you-want stock photos, learn more. Image restrictions: CC0 (but be sure to check the site you're downloading from)

Death to Stock Photo — Their mission is to "make the internet more beautiful". This is an email subscription that sends you free curated photo packs every month. They also do the occasional paid pack that is usually from a trip they are taking. Their photography is always top notch. Image restrictions: Limited (but more than fair)

Reshot Stock Photo Free License can be used in your commercial and non-commercial projects, for free. No attribution required.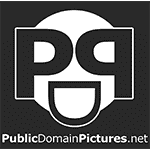 Public Domain Pictures – Royalty free stock photos. All pictures are free for commercial and personal use.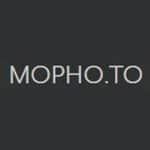 MOPHO.TO – Free stock photos to use for pretty much anything you want. Photos are provided under a similar license to Creative Commons Zero with the following distinctions. Click here for more details. Image restrictions: CC0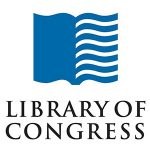 The Library of Congress – The largest library in the world, the Library of Congress has a huge online database of rights-free images that are in the public domain and available to use for everything from home decor to craft projects. The site's user interface is a little clunky, but if you know what you're looking for, there are gems to be discovered.

Barn Images – Despite the name, the site is not dedicated to images of barns, but has a vast diversity of fresh and high-quality images that are great for use with your website, blog or social media projects.  Images restrictions: None COMPFIGHT – allows you to search through Flickr's Creative Commons listed photos. It will automatically generate the HTML code to insert photo credit. It can be a bit buggy sometimes though, so you may be better off going straight to Flickr.com and doing an advanced search for Creative Commons photos. Image restrictions: Depends MORGUEFILE – This is a big searchable database of free images. It also has some great filtering options to really find the photos you're looking for. Image restrictions: CC0 JAY MANTRI – Yet another Tumblr based photo archive. I recently discovered this site and love the creator's style. Image restrictions: CC0 KABOOMPICS – I found this site to be easy to search and photos are well tagged, much like on Pexels. Image restrictions: CC0 ALBUMARIUM – Now here's a site with a very interesting take on the world of free images– all images are organized into albums. Instead of searching for photos, you search for albums. Image restrictions: CC2.0 LIFE OF PIX – Very simple site, updated regularly with new high resolution images that are free to use and share. Search provides one-column results and that can be a bit tedious. Image restrictions: CC0 Travel Coffeebook features travel photography only, in stunning shots from around the world. The photo file sizes are quite large at 240ppi, giving you a lot of real estates to play with when resizing for your use. This site could use a grid layout and a back to top button – all the photos are presented large – so be prepared to do a lot of scrolling. A nice upcoming site with great shots.

VisualHunt: High quality free photos in one place. We hunt for best free images from many online sources and pull them all together in one spot. Most of our photos are CC0 license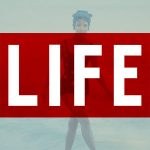 A joint project between Google and LIFE, this database houses historical images from the 1750s through today, all available for public use. Browse the archive by decade, or narrow down a Google image search by adding "source:life" to any search. A smaller site, this collection seems to be exclusive photos of people starting a business. So, a lot of shots of laptops, whiteboards, meetings, coffee shop working. If you are looking specifically for photos in this one genre, you could check them out.ur work on desktop and mobile devices.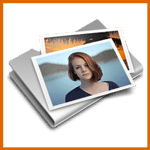 If you use imagery from Flickr make sure you only consider the images that have a "creative commons" license and you can check the specifications of each.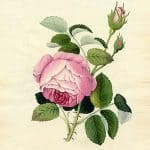 The Graphics Fairy – Source for vintage illustrations, including beautiful old-school botanicals. Curated by Karen, who loves all things vintage and crafty, the selection is pretty, fun and often quirky. Fans of flowers shouldn't miss her roundup of 50 free vintage flower images, and when the holidays roll around, you'll be glad you bookmarked this roundup of 100 Christmas images. Splitshire features high-quality photos and video stock. The site is a little ad-heavy but navigating is not difficult. The Mockup category has some great shots of screens and devices for you to use to showcase your work on desktop and mobile devices.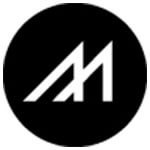 Mazwai.com is a resource for free stock footage and moving images, created with one clear mission: to give creators around the world free access to beautiful stock footage, with simple licensing.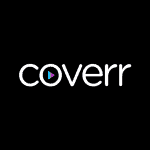 Beautiful, free videos for your homepage. You can copy, modify, distribute, and perform the work, even for commercial purposes, all without asking permission.
Creative Commons images — Creative Commons (CC) is an American non-profit organization devoted to expanding the range of creative works available for others to build upon legally and to share. The organization has released several copyright-licenses known as Creative Commons licenses free of charge to the public. These licenses allow creators to communicate which rights they reserve, and which rights they waive for the benefit of recipients or other creators.
Disclaimer: These links are being provided to you as a convenience and for informational purposes only; they do not constitute an endorsement or an approval by Clearly See Media of any of the images, products, services or opinions of the corporation or organization or individual. Clearly See Media bears no responsibility for the accuracy, legality or content of the external site or for that of subsequent links. Contact the external site for answers to questions regarding its content.
Do you know other image sites? Share a link!