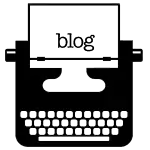 Do you want more exposure for your blog?
Looking for tools to increase visibility for the content you publish?
In this article, you'll discover eight tools to help you reach a wider audience with your blog content.
Step 1: Use External Tools to Promote Your Content
If the goal is to drive traffic to your blog, why start with tools that aren't integrated with your blog? Because the great irony of optimizing your on-page sharing first is that displaying low share counts (in the single and double digits) will dramatically reduce the number of people who engage with your blog content. High share counts, on the other hand, send your visitors the message that your content is worth sharing.
From a psychological standpoint, social proof (the tendency to do what other people are already doing) is perhaps the strongest form of persuasion. And the opposite, negative social proof, is equally strong.
Here are some tools that can help.
#1: Get More Value From Curated Content With Start A Fire
Online marketing is all about providing value. This means that on social media, you can't limit yourself to constantly promoting only your own stuff. Instead, you also have to curate content, sharing other people's solutions and resources with your audience. Otherwise, you risk coming off as only self-promotional.
So how do you share other people's content and at the same time call attention to your own? Enter Start A Fire. It's a free application that allows you to subtly advertise your own links on the curated content you share from other people. Here's what Start A Fire looks like when added to a post.
Start A Fire integrates with social media management tools like Buffer, HubSpot, Hootsuite, and Edgar. Once you "queue" something, a new URL is created with "stfi" added. The resulting page is exactly the same as the original with one addition: a small recommendation box at the bottom of the page you're sharing.
The more you share other people's stuff, the more exposure you get. Sam Hurley, for instance, uses Start A Fire for everything he posts, and this one tool drives an impressive amount of traffic (i.e., badge clicks) back to his content.
#2: Promote Content to a Targeted Audience With Quuu Promote
Quuu Promote is a tool that lets you automatically share your quality content to a much larger audience than you'd likely reach on your own. Note that content can be rejected if it doesn't meet Quuu Promote's hand-curated standards.
When you submit a URL, you can create a short-form version of your share for Twitter, a long-form version for Facebook, and add images. Quuu then lets you select the most relevant category for your post. The category you choose will determine the price of promotion, between $10 and $30 for 90 days.
I use Quuu Promote for nearly all of my articles, and the one below has already outperformed the $50 I spent on a two-day Twitter ad that generated only 45 clicks.
#3: Reshare Select Social Media Posts With Hiplay
Posting your own content once to social media doesn't mean your promotional job is done. But resharing content can get overwhelming if you're responsible for multiple articles (whether as an individual or a team).
Hiplay pulls content you've already shared on social media from multiple accounts and lets