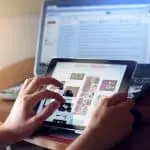 Submitted by Clive Roux 02/23/2016
If you are a firm leader or have been tasked to improve your firm's digital presence, this article is for you.
This year we've been undertaking a large project to categorize and enrich the data we have on all of our member firms in preparation for an updated firm finder for the community. Our research has shown us that clearly, the top firms in our community have some of the best sites on the web! They understand the power of a highly searchable, SEO-optimized, content-rich website to promote their work and attract new clients.
What also became apparent, though, is that there are many member-firm sites that are definitely out of date. The reason seems fairly clear from our research. Many are old HTML or Flash sites that are very difficult to maintain or are either very expensive or require high-level technical skills to update.
There are many free software options available today that allow you to do your own website building. Here are 10 tips to help you leverage free and accessible resources and help you formulate a successful digital strategy for your company.
1. If you have not already done so, swap out your old HTML website for a website built on a modern FREE Content Management System (CMS) like WordPress or Drupal.
A CMS will allow you to run and update your site without technical support. Using one is more or less like creating a PowerPoint or Word document where you can change the structure and content as often as you need. For most designers, WordPress is probably the right choice as it is intuitive, simple to understand and offers easy visual or theme options. Our research on member firms shows that WordPress is by far the dominant choice. Drupal is more flexible, better supported by a developer community and works better for larger, more complex sites with e-commerce and large communities and multiple permission requirements, like segd.org. Getting set up will only take 30 minutes if you use the right provider who offers automatic WordPress or Drupal installations. Learning Drupal will take a bigger commitment to understand code speak! However, with Drupal, you are learning the CMS that you can then use to develop and host large screen client installations with!
Open a Google Analytics and Google Keyword Planner account.
If you have a Gmail account, this is easy to set up. Just log in. This will give you good insight into who is visiting your site, what they are looking at and where they are going, page by page through your site. The Keyword planner will provide insight into how many searches there are for the keywords you are optimizing for per month and how competitive or a sense of how many sites are trying to optimize for that term. Create a list of keywords for the terms that would bring you traffic that you can convert into prospects. If you want to succeed with this tactic, you will eventually need articles for each keyword phrase.
Turn your website into a personal Design Research project.
Working with analytics is like doing real-time Design Research. Google Analytics allows you to observe actual behavior, not what people say they will do (market research)! Use what you learn to change, develop and improve your site. Continuously!
Focus on actions that enable you to pull visitors to your website.
In print/traditional marketing, you push stuff at people and firms through a mailing list. That is how you get them to be aware and interested in you. On the web, there are over 1 billion websites! To make people aware of you, you have to use methods that will put either your content or links to your content in places where it will pull people towards you when they click on the link to your website. There are three strategies that will help you achieve this. (Hang in there for the following 3 tips…)
Create great visual/video-rich content.
We're designers. That's easy! Content is what people are looking for. Great projects and strong visuals are appealing and will help to bring people in. Content is a whole topic for another article, but just make sure that creating great content is the top in your web strategy. Don't just announce your latest hire, do an interview session with them! Give some insight into your process when publishing your latest project. Think about what people could learn from what you've just created. Learning is much more valuable to visitors than just descriptions.
Make Search a major component of your Digital Marketing Strategy.
Creating great content is the start, but it's not useful unless people can find it in search results! Search optimization is the number-one way to attract visitors to your website. Search Optimization helps you place your content high in search results. Following the rules that Google and other search bots use to figure out if your content is relevant for the search term will greatly increase your chances of being found and visited. Search traffic is to marketing today what a distribution list was in the past. There are many strategies that you can successfully employ, but start with the basics. Mention the search term 4-6 times in the body text. Make sure it is part of the title and the URL. Post over 200 words in the body. Segd.org follows these simple rules and receives over 120,000 visitors a year from our search terms. Search your own name and see where SEGD.org is in the list! Why is your own site not in that position or higher?
Use the social media sites to attract people to your great content.
Pinterest, LinkedIn, Twitter and Facebook let people know about your latest completed project, hiring, thoughts and interesting information you have seen/published on your website. Social media is the second best way (for designers anyway) to pull people to your site.
Promote your great content though e-mail marketing.
It is all part of the pull strategy. Once you have created great content, use your e-mail contacts such as your clients to let them know about your latest project and keep your firm top-of-mind as the go-to option for Experiential Graphic Design work.
Consider paid Google Adwords marketing.
This can be an effective way to get your firm noticed and on the map as you only pay for results (visits to your site). This strategy can give you a boost if you have very few visits at the moment, but ultimately you are better off creating great content and Search Optimizing it so that you get the traffic coming to you for free. Some members are already